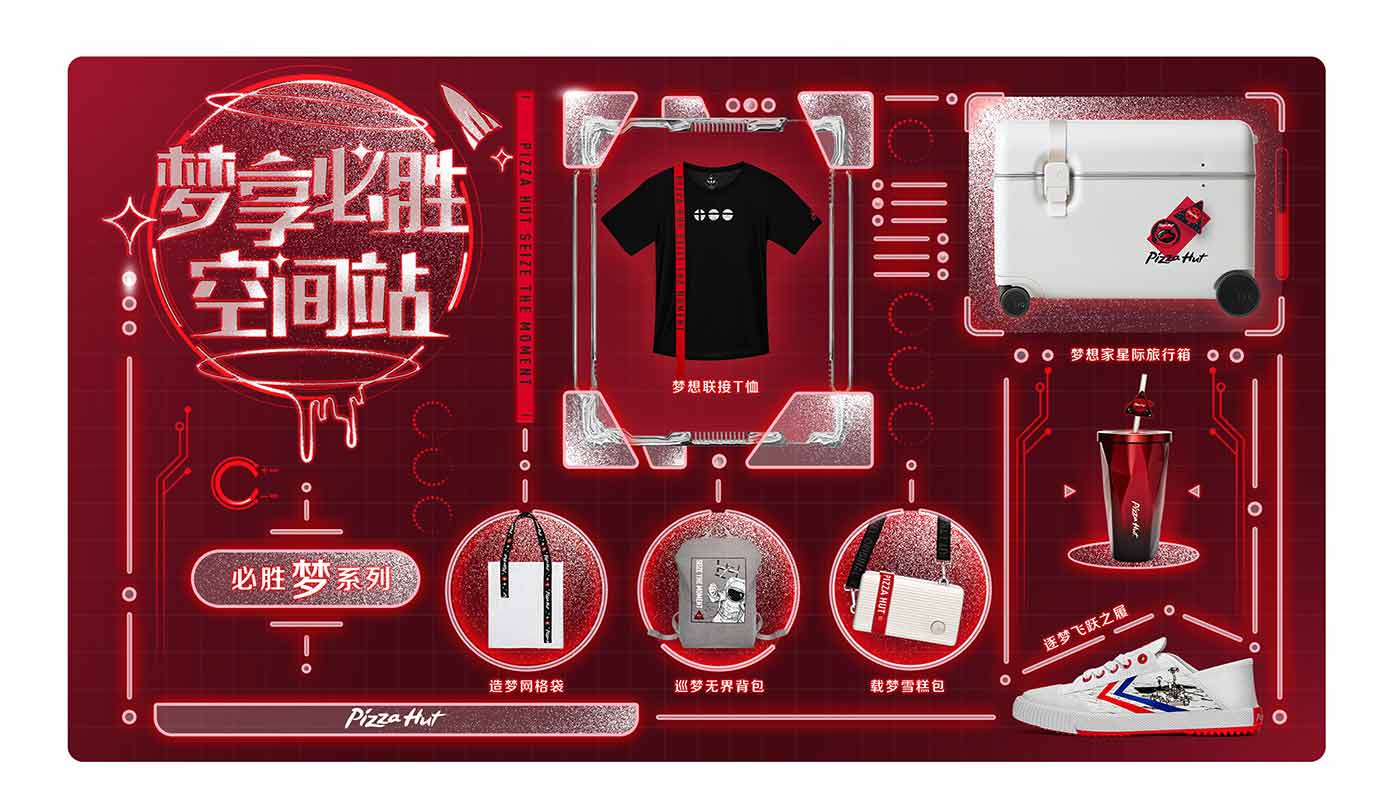 2021是满载热点与传奇的一年。建党百年、奥运之年、火星元年……在这样的一年中,必胜客不断借助事件热点,打造一系列品牌专属的"必胜时刻":新年必胜、冬奥必胜、逢考必胜……
当时间来到9月份,从月球到火星再到空间站,一步步成功的探索,"航天"逐渐成为人们炙热讨论的话题。
G Project精准洞悉时事热点,结合必胜客全年营销规划推出"梦享必胜"胶囊系列,联名ito、飞跃、JUST FOR TEE等国潮品牌推出限时限量的系列潮品,旨在为一个餐饮品牌注入潮流属性,致敬中国航天精神。
"中国航天的征途是星辰大海"。当"尽享此刻"的必胜客品牌理念与中国航天精神相碰撞,"梦享必胜"成为此次活动的核心关键词,同时串联所有创意内容。 汲取太空灵感,将h5打造为"梦享必胜空间站",以"梦享必胜胶囊系列"命名全套产品,并为每个单品量身打造"梦想概念",让每位国人身着航天精神,尽享生活每时每刻,点燃追梦路上的每个必胜时刻!
本次跨界,创作团队深挖中国航天精神背后的意义,将"梦享必胜"的品牌精神传递给年轻用户,突破用户对必胜客品牌原有印象,不止美食,更代表了年轻一代的潮流生活方式。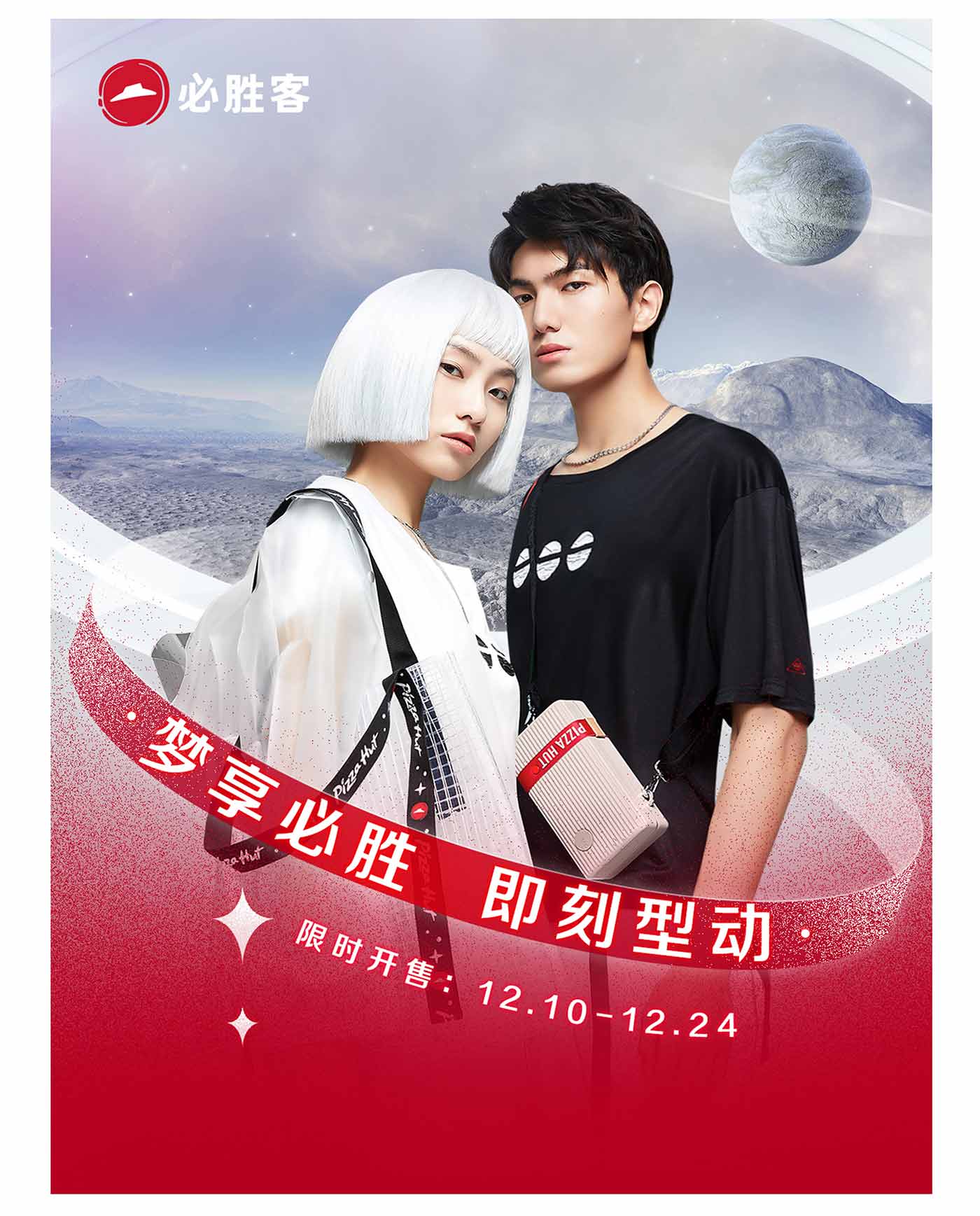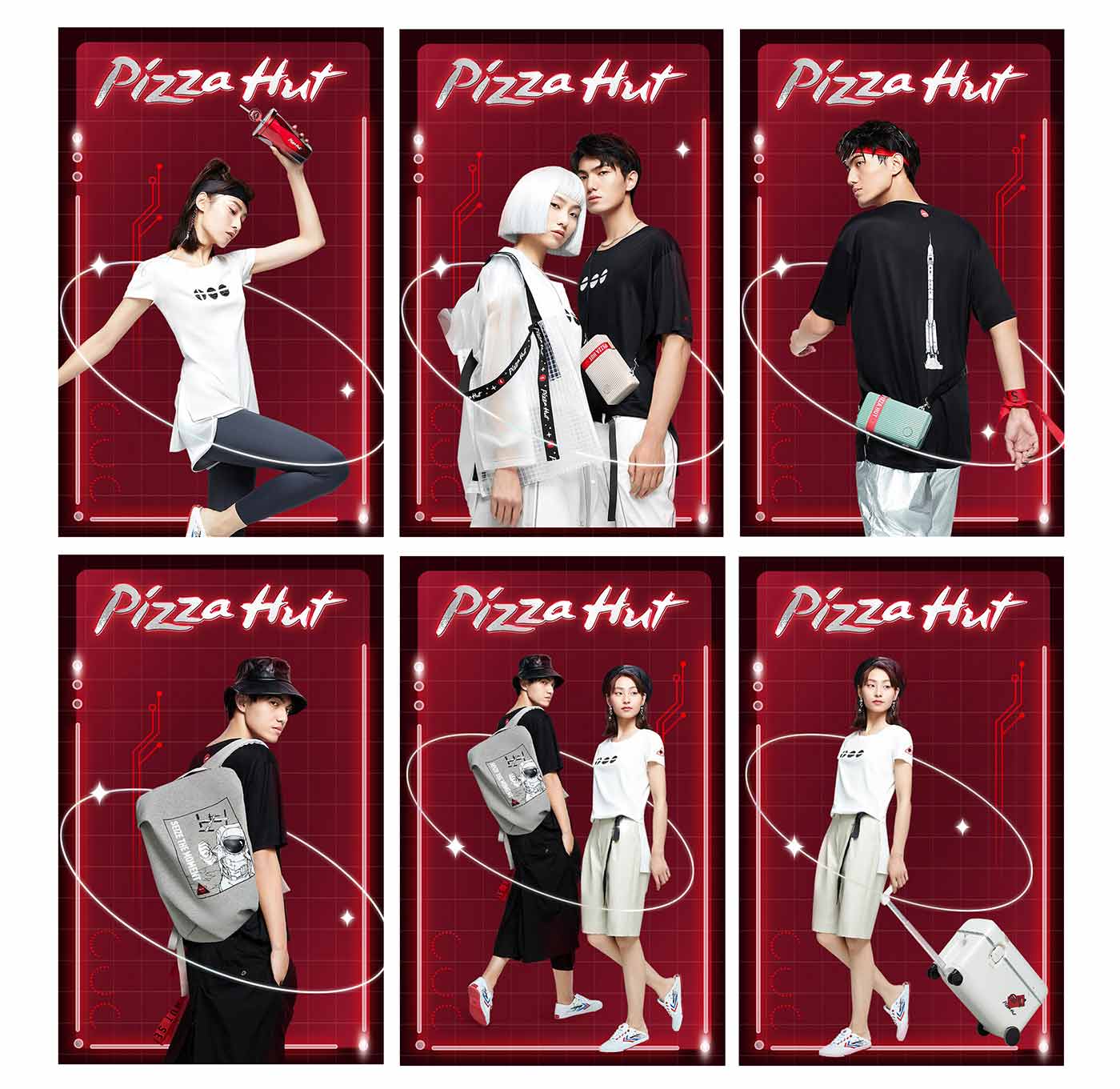 2021 witnessed many remarkable breakthroughs, such as the 100th anniversary of the Communist Party of China, the Winter Olympics, and Mars exploration. Pizza Hut followed these hotspots and created a series of Champion Moments for new year's resolutions, Winter Olympics, exams, and etc.
China's space station dominated the headlines in September. From Mars to space, these achievements made aerospace a hot topic.
G Project tracks the latest hotspots and embeds them into Pizza Hut's annual marketing plan. Pizza Hut and Dreams Come True offers limited capsule collections and collaborates with ITO, Feiyue, Just For Tee, and other local trendy brands, aiming to bring fashion to a food brand and pay tribute to China's aerospace spirit.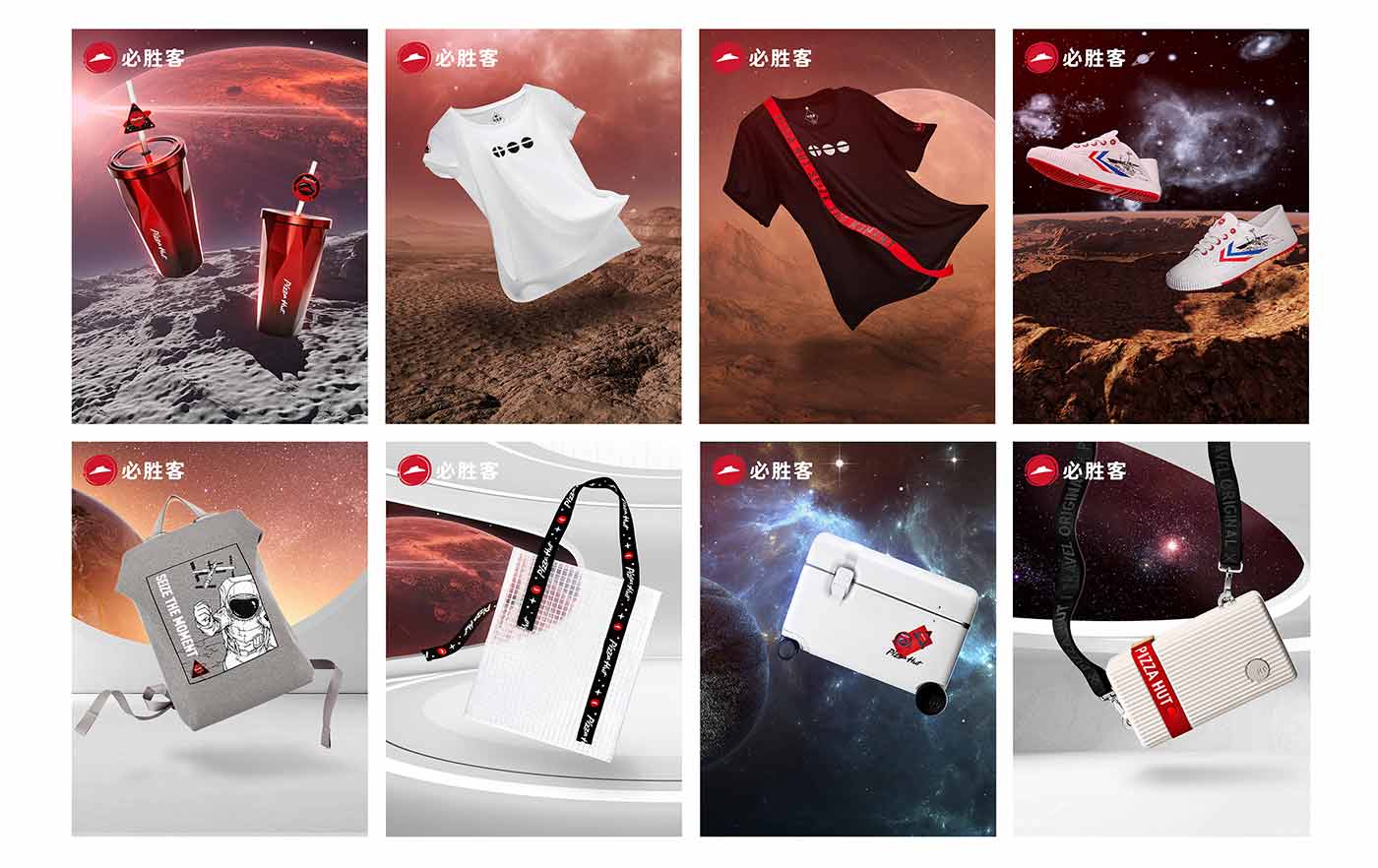 China's aerospace explores the oceans of stars. The slogan of Pizza Hut is "The Flavor of Now". When it meets the aerospace spirit of China, Dreams Come True becomes this campaign's keynote and runs through all creative materials. H5 videos are inspired and create a Dream to Win Space Station. Also, Pizza Hut releases the Dream to Win Capsule Collection. Consumers wear the aerospace spirit and enjoy daily moments. Pizza Hut stays with you on your way to dreams.
This collaboration highlights the aerospace spirit and conveys Pizza Hut's value to young generations. Take Pizza Hut out of the catering industry and break the boundary.