中华牙膏品牌创立于1954年,旗下产品拥有联合利华全球研发中心的支持,领先技术,承诺优秀品质,并且是国内唯一获得FDI(国际牙科联盟)认可的牙膏品牌。
现在,中华迎来全面焕新。秉承"守护中华口腔健康"的使命,以"打造中国最好的口腔保健服务为实现生命奠定基础"为目标,为国人量身定制,让每个国人拥有世界级的口腔护理。
中华有智慧,生活有滋味。用中华智慧,强健每个中国人的口腔,让他们可以尽兴地去感受、探索、发现、创造。中国美食的滋味、人情的滋味、创新的滋味、传统的滋味、年青的滋味……生活中方方面面、点点摘、大大小小的好滋味。
由于国人饮食习惯,高碳水更容易诱发口腔隐患。所以中华全线产品围绕"口腔抗糖"理念全面升级。契合大国崛起民族自信,拔高"抗糖"的立意,不仅守护口腔健康,更为生活增添滋味。
中华民族是最热爱美食的民族,饮食文化,更是一种独特的语言。这种语言以家为单位,以传承为跨度,并以传家菜为形式,传承着情感。2022春节之际,G Project以"中华智慧,家传滋味"为核心主题,为中华打造新春营销战役。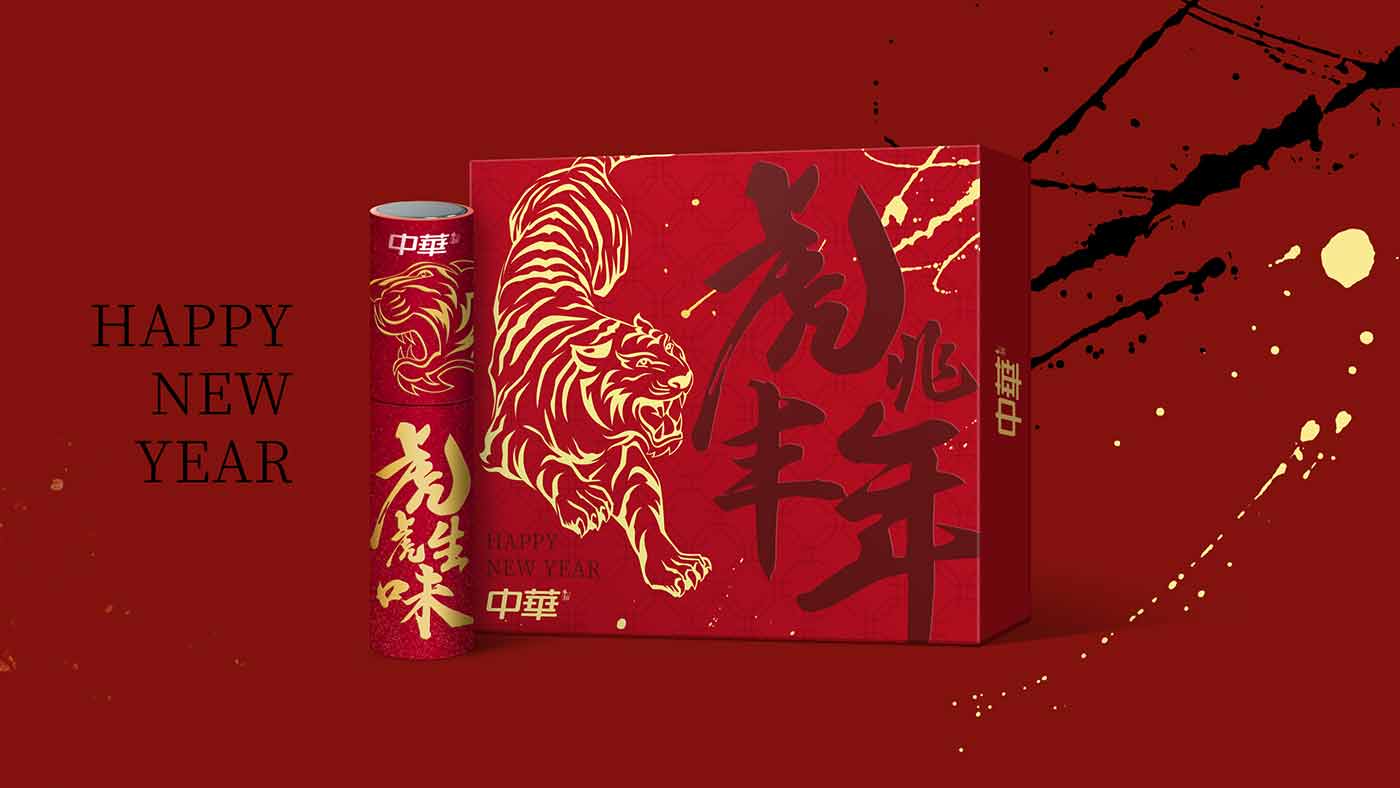 中华虎年鸿运装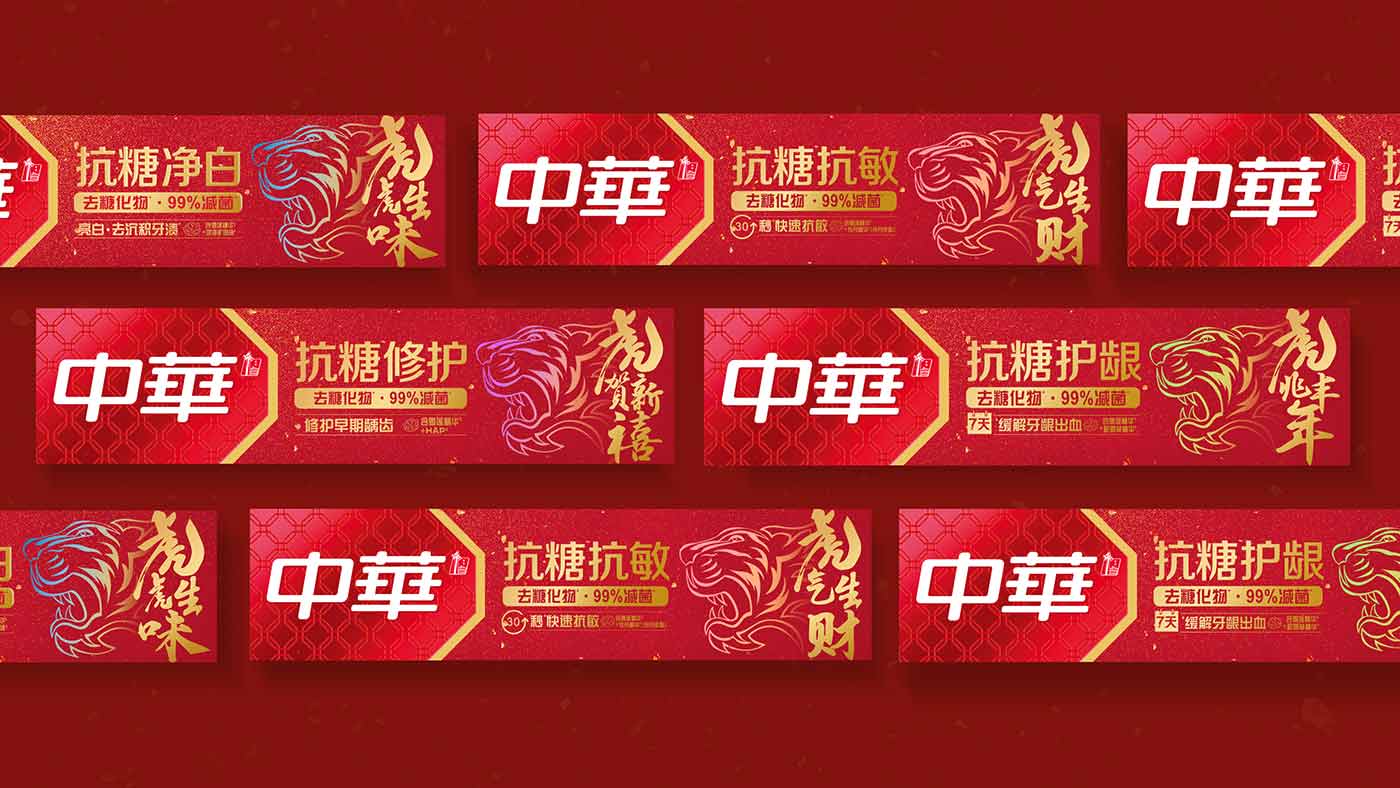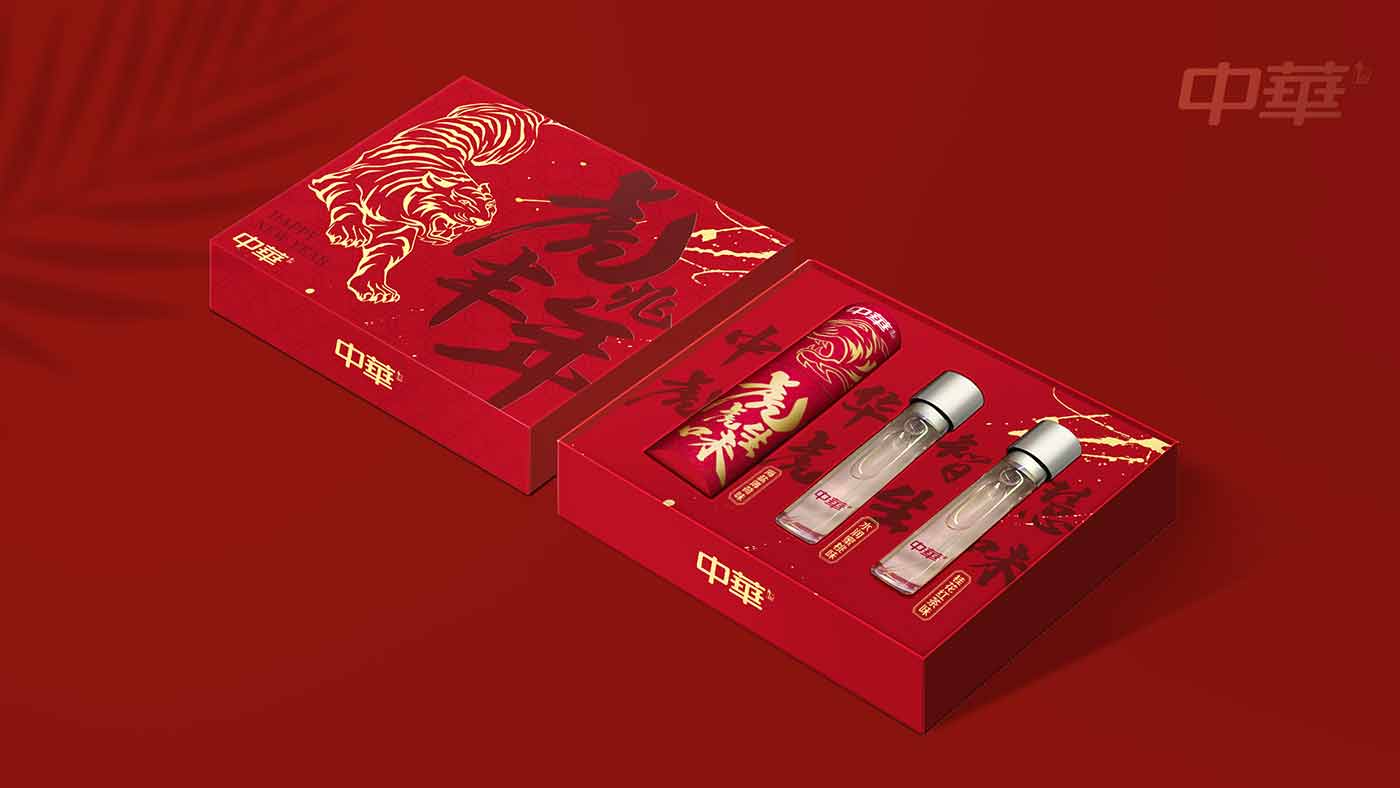 Zhonghua Toothpaste was founded in 1954 and is powered by Unilever R&D. Zhonghua Toothpaste embodies leading technologies and extraordinary quality and is the only FDI-approved toothpaste brand in China.
Zhonghua Toothpaste is under the renewal transition. Adhering to its mission of "safeguarding the dental health of Chinese people", with the goal of "building the best dental care in China ", Zhonghua Toothpaste is tailored for Chinese customers and dedicated to ensuring each Chinese individual has world-class oral hygiene.
Zhonghua wisdom makes life tasty. Use Chinese wisdom to safeguard the dental health of every Chinese and let them feel, explore, discover and savor all aspects of life: delicious Chinese food, human kindness, innovation and tradition, old and young.
Chinese dietary structure features high carbohydrates, which are more likely to induce oral diseases. Therefore, Zhonghua Toothpaste centers on protecting oral hygiene from sugar effects and upgrades the Anti-Sugar Campaign. As a time-honored domestic brand, Zhonghua Toothpaste echoes national self-confidence's rise and adds flavor to life.
Chinese people love delicious food, and Chinese food culture is well-known worldwide. Food is a unique language to express and pass on the Chinese culture and patriotism from generation to generation and from China to other countries. G Projects planned a "Zhonghua Wisdom and Family Taste" campaign during the 2022 Chinese New Year.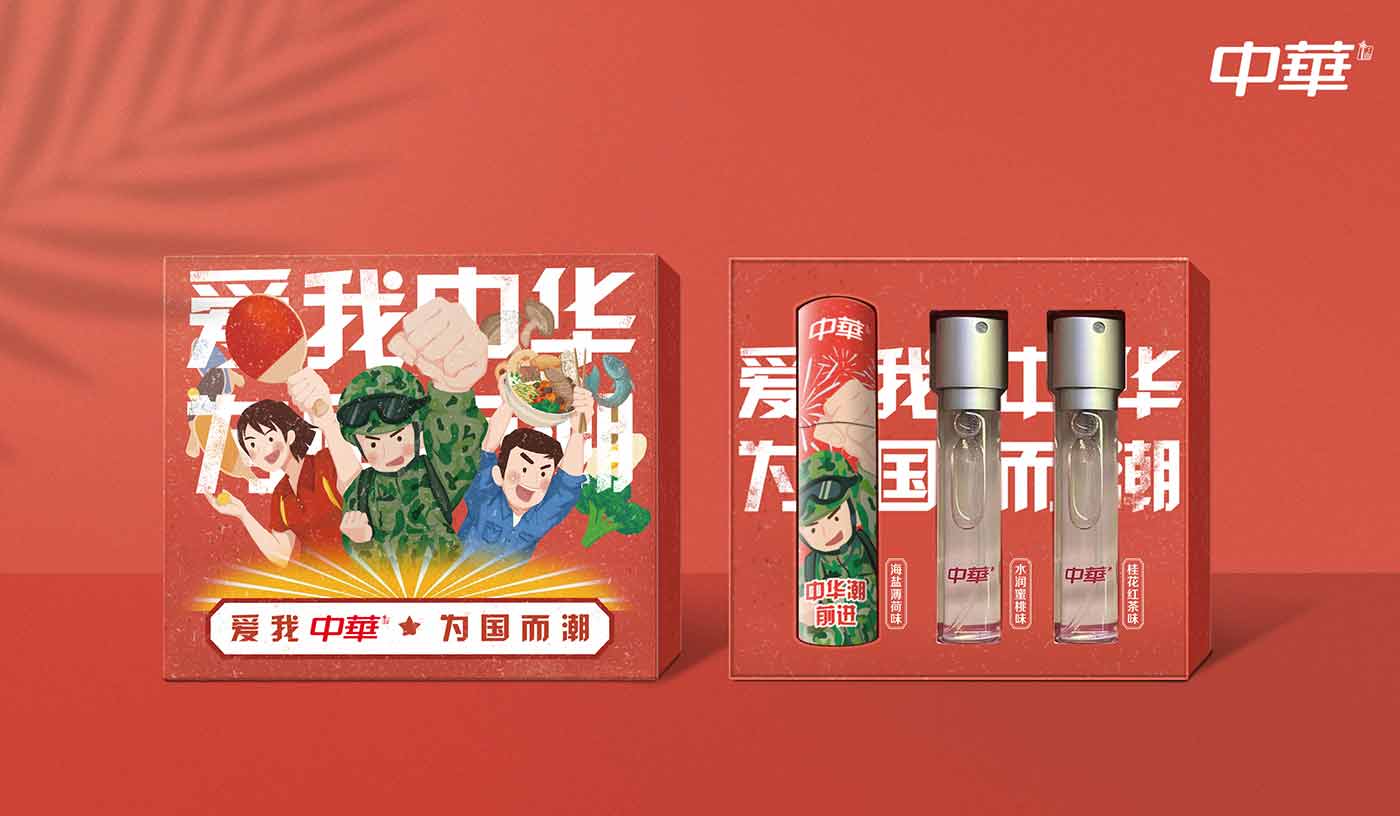 中华口喷国潮装