为BE-KIND在中国市场完成对全新品类:能量棒(食品级营养补充剂)的教育,传达品牌健康、有益的功能,GP为其策划并完成了一系列营销案例。
GP将BE-KIND带到马拉松比赛现场,通过与马拉松强关联的创意海报、现场展位设置、能量棒人偶COS、赛事沿途物料设计、能量站设置、组织选手拉伸并赠送纪念品等形式深入交流BE-KIND"跑完秒回血"的功能!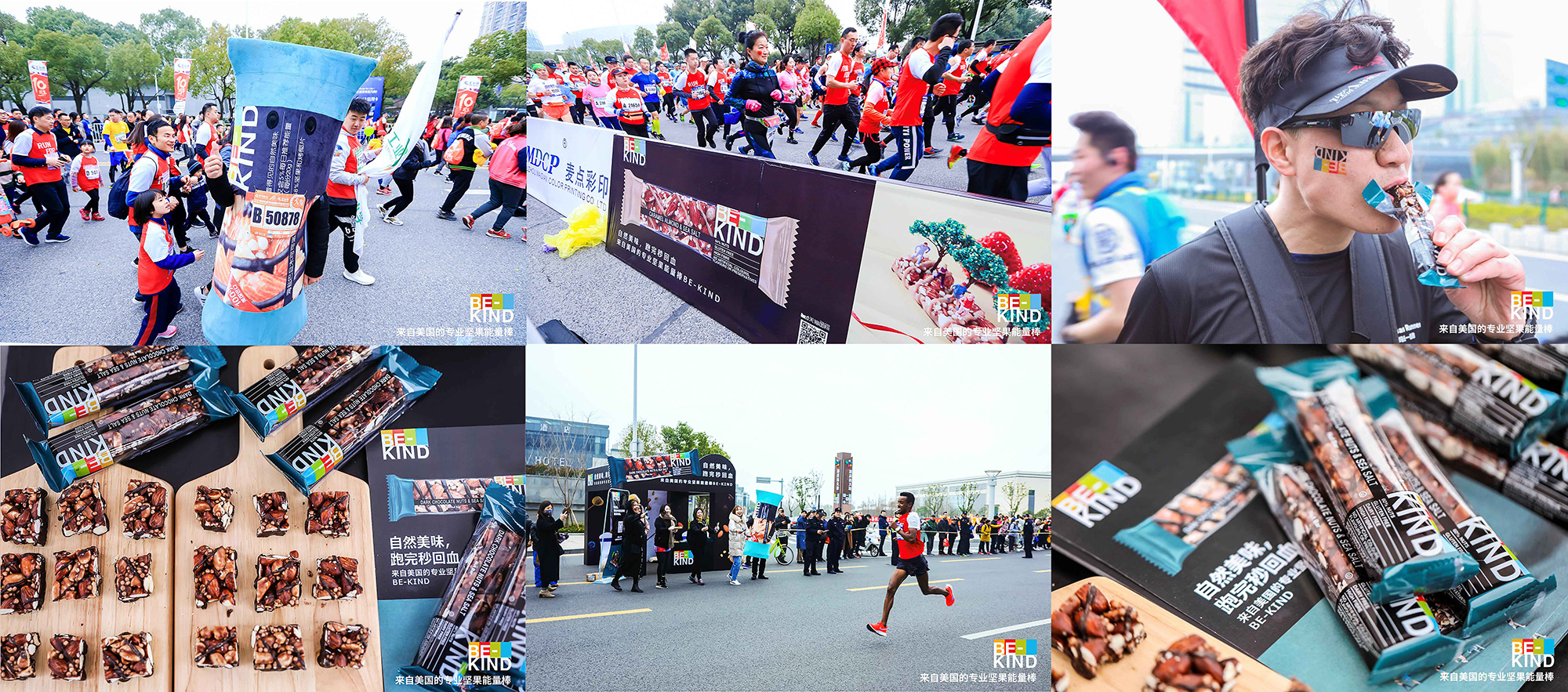 之后GP又操盘了Be-Kind与Keepland的合作,通过线上话题打造和线下明星店,进一步与消费者进行场景沟通,打造BE-KIND专业健身必备的消费者认知。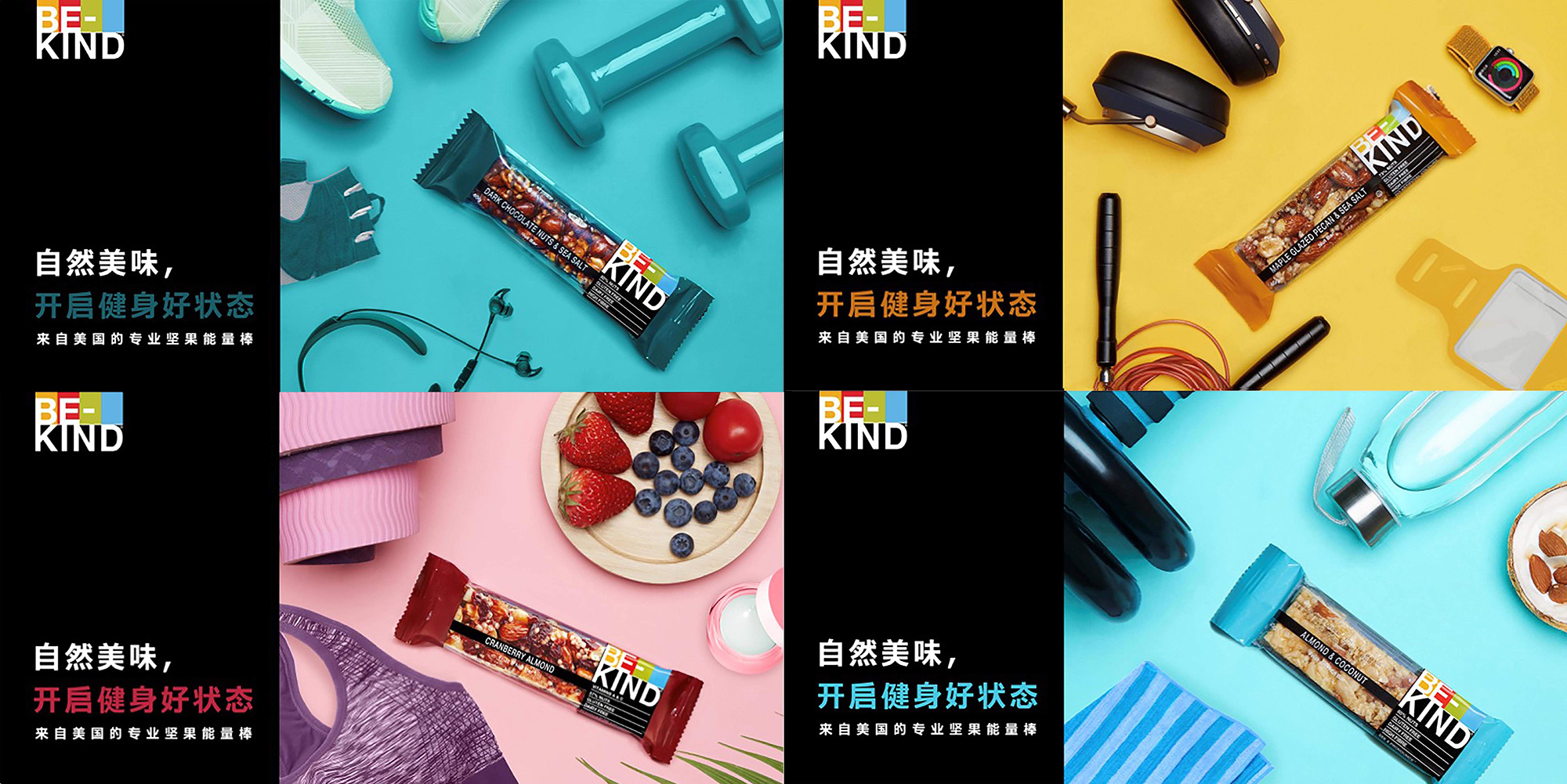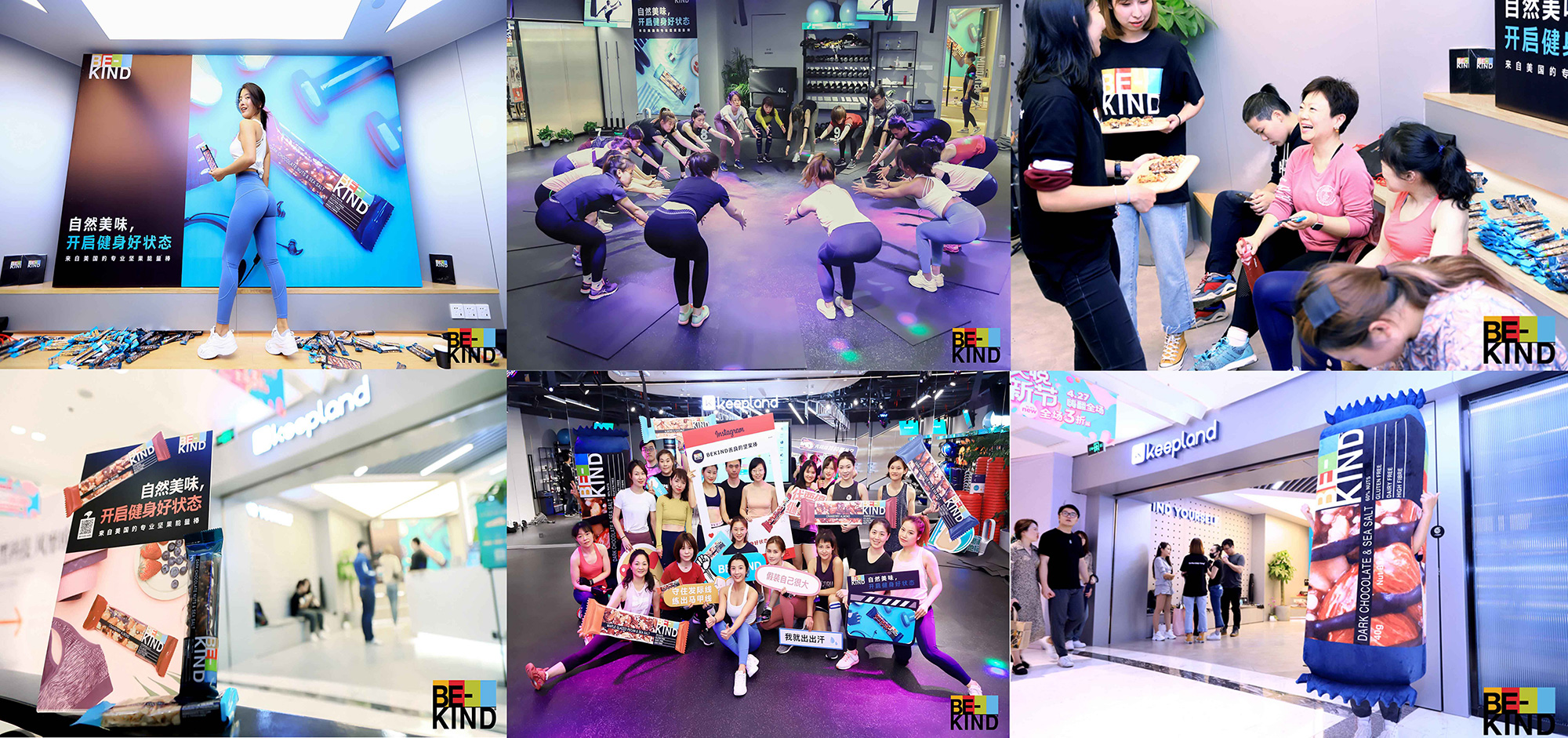 As the concept of energy bar (nutritional supplementary snack) was new to the China market, GP curated and implemented a series of events for BE-KIND to educate its potential consumers.
GP chose to expose BE-KIND in a marathon game, with consistent visual aids such as marathon-themed poster, on-site booth, direction signage, and co-branded supply station etc, to strengthen the product function in a highly relatable scene.
Afterwards, GP drove and realised BE-KIND's corporation with Keepland, which allowed the brand to reach out further to its argeted consumers in a relevant scene, and build up the brand image/ reputation/ recognition as a must-have product for fitness activities.