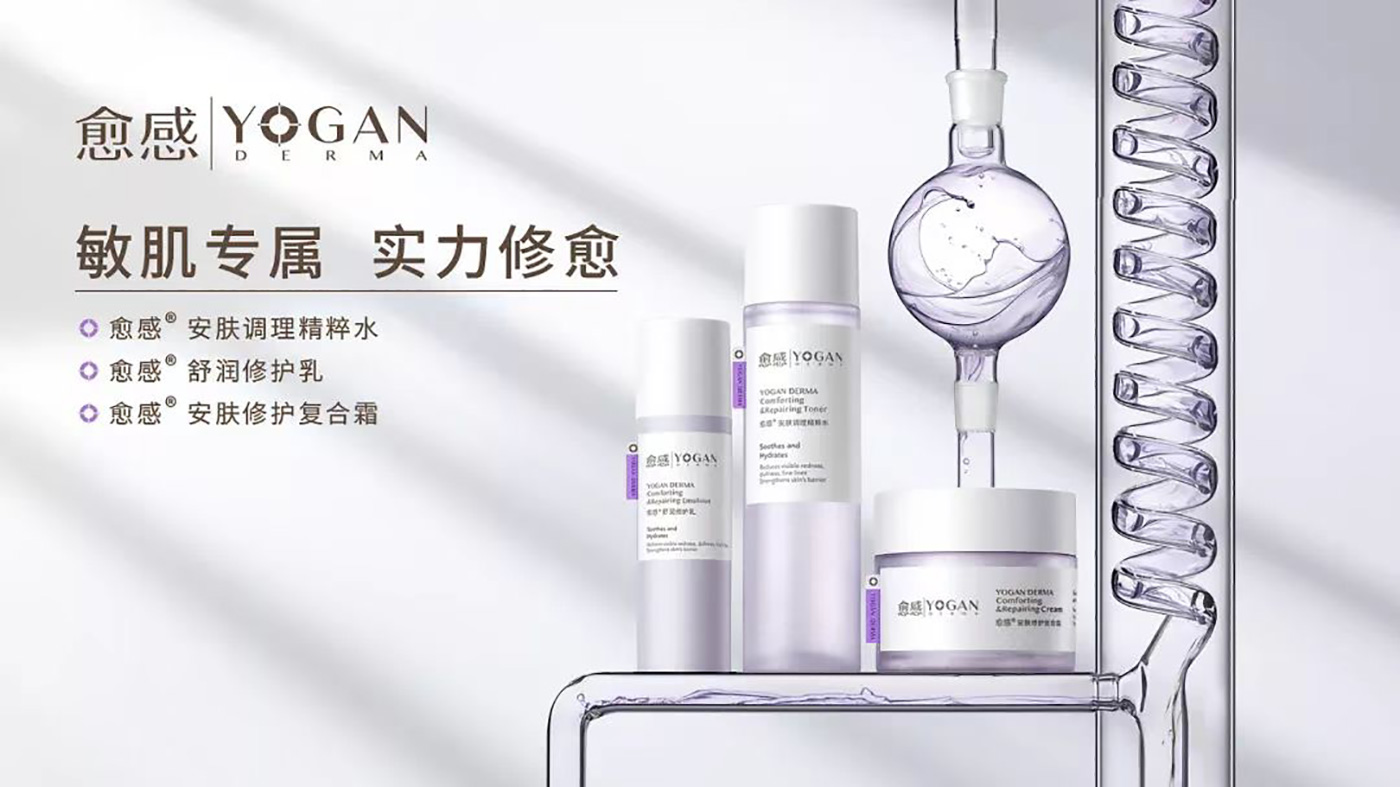 愈感作为复星集团旗下,首个皮肤学级科技护肤品牌于7月重磅问世。早在一年前,G Project就获邀担任该品牌的全新升级,产品规划和视觉概念设计。愈感市场定位皮肤学级功能性护肤赛道。在这个国货品牌崛起时代,愈感通过三重"愈"用标准:"愈"用包装、"愈"用成分、"愈"用验证,重新定义高品质的新国货护肤品牌。
愈感首发"舒敏修护"系列,凝聚复星在医疗健康领域及津美科创中心的研发实力,联合国内外知名机构和实验室。G Project协力打造精准修敏、分级护理的皮肤学级科学护肤品牌。针对敏感肌皮肤表征,结合皮肤科学理论,精选全球科技成分,黄金配比活性舒敏成分。
愈感专注敏感肌修护,从源头进行严苛筛选,黄金配比活性舒敏成分,从根源提升肌肤"自愈力"和"自护力"。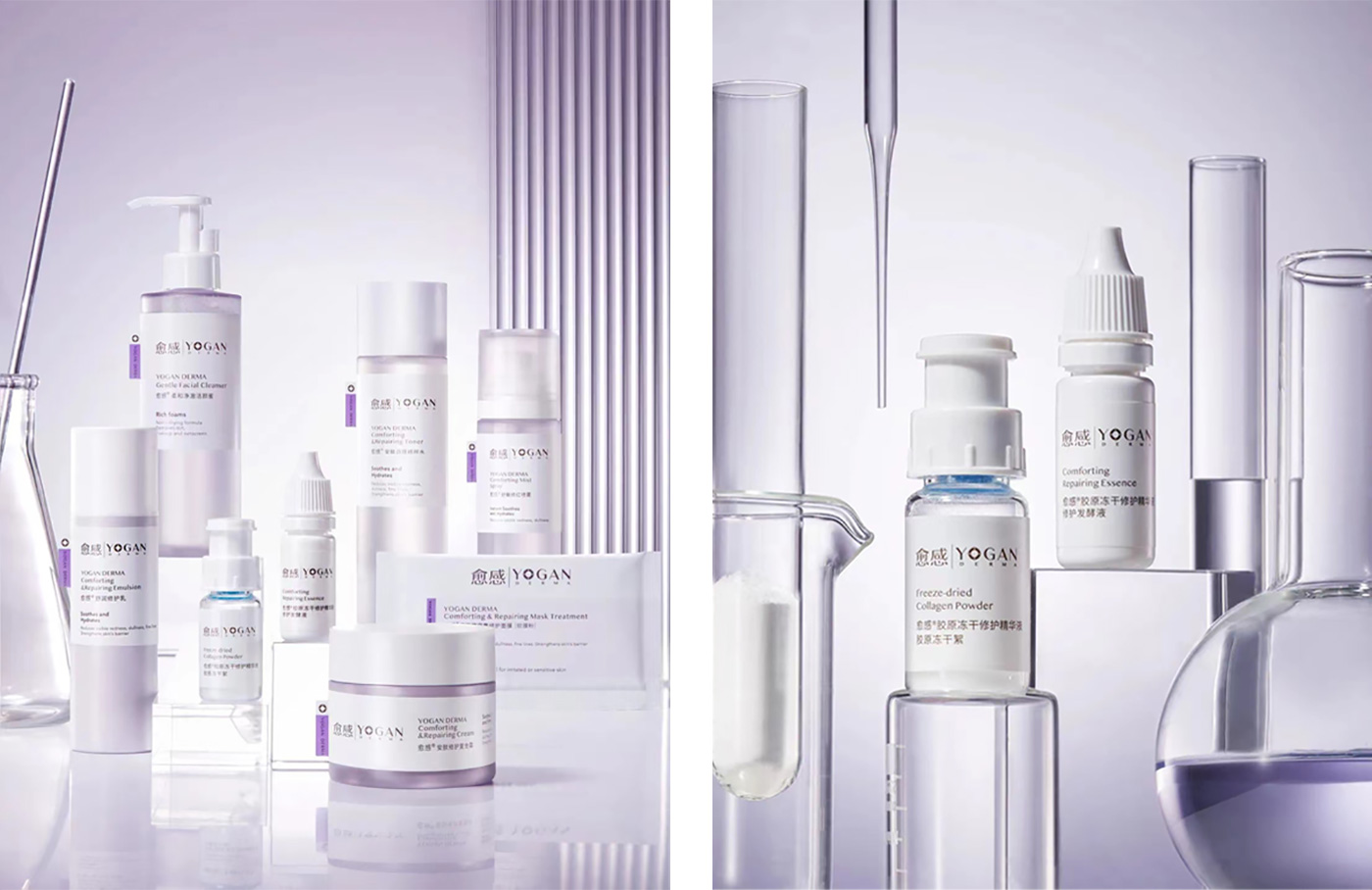 Yogan's debut as the first medical-grade skincare brand under Fosun was in July. One year ago, G Project was trusted with Yogan's rebranding, product, and visual design. In recent years, domestic brands have sprung up and thrived. Yogan positions itself as excellent functional skin care with dermatologist endorsements and expresses HEALING for sensitive skin in three folds: simple yet elegant design, gentle and calming ingredients, and dermatologist-tested benefits.
Soothing Repair, the first series for sensitive skin, condenses Fosun's R&D strength in medicine and healthcare and is powered by laboratories home and abroad. G Project assists in creating the concept of dermatologist-recommended repair solutions for different customer groups. Products are developed based on the characterization of sensitive skin, skin-related theories, avant-garde technologies, and golden-ratio active ingredients.
Focusing on sensitive skin repair, Yogan carefully selects ingredient sources and develops powerful formulas to boost skin protection and regeneration.