GP为丹姿集团水密码水感清透防晒乳与侯明昊的合作,量身打造并发布了第一视角,撩粉向的产品TVC。
考虑到产品水感清透,像初恋一样给予肌肤无负担细腻呵护的特点,结合侯明昊个人清新自然,活力时尚的特质,GP为产品包装出"初恋防晒"的概念,并为代言人定制"初恋男友"的人设,以清新不油腻的沟通点出发,精准触达侯明昊的粉丝圈层,让粉丝感受"第一次"爱上防晒。
同时利用初恋防晒实验室直播等形式直观的展现产品特质,进一步扩散圈层,提升认知。将明星粉丝导流为产品及品牌粉丝。
找准了代言人的选择和产品之间的情感联系,作品就已经成功了一半,通过"初恋防晒""清新不油腻"等定位,具像化产品卖点和核心利益沟通点,GP为线上传播和营销赋能提供了良好的素材和案例。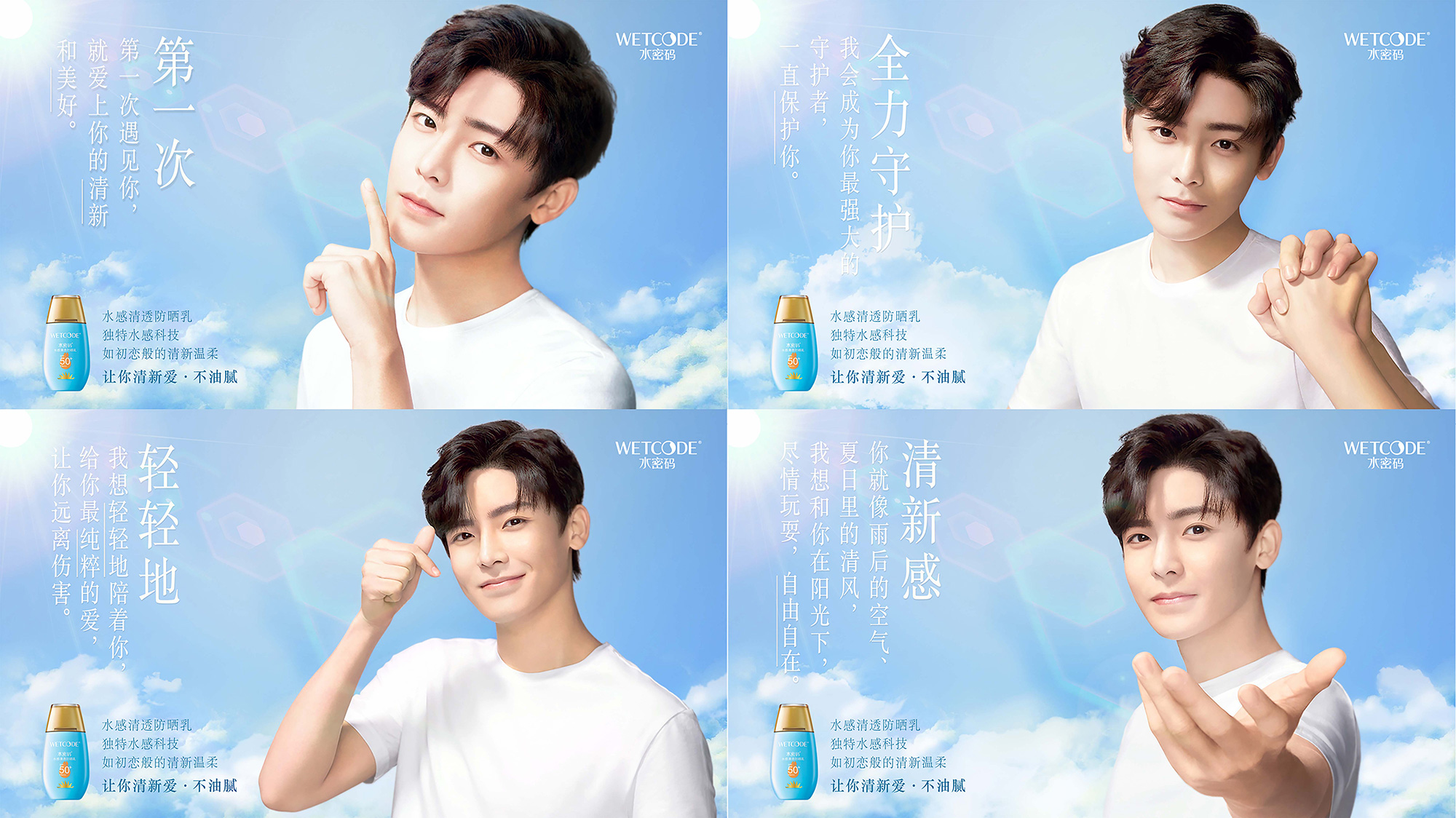 In February 2019, GP tailored the communication message for Danzi group's collaboration with actor and singer Hou Minghao for its 'Wetcode' hydrating whitening sun protection lotion.
Considering the liquid texture of the product and Hou's personal image, which both reminisced the freshness of one's first love, GP branded the product with first love, and positioned its brand ambassador Hou as one's first boyfriend to reach his loyal fandom.
In the meantime, GP effectively communicated the product features and benefits by live streaming event to a wider range of audiences, and converted fans of the ambassador to fans of the product/brand.
This successful campaign began with identifying the emotional connection between the brand ambassador and the product, and then moved forward to create an appealing story/scenario to visualise the selling point and core benefits. GP hereby provided an excellent case study regarding how to create innovative angle and contents for online communication and campaign